Lawrence Kihn/Keen emigrated from Bavaria to the U. S. around 1840, we believe. He would have been about 17 years old. At some point before 1848 he married Elizabeth Kraut and they lived in Zanesville, Ohio for approximately 20 years while eight of their nine children were born. They moved to Indianapolis, Indiana, around 1866. Their family plot at St. Joseph's Cemetery includes many of their children, spouses and some grandchildren.

The spelling of the family name was Kihn in Germany. Lawrence and Elizabeth's tombstone reflects both the Kihn and Keen spelling, one on each side, as seen in the photos.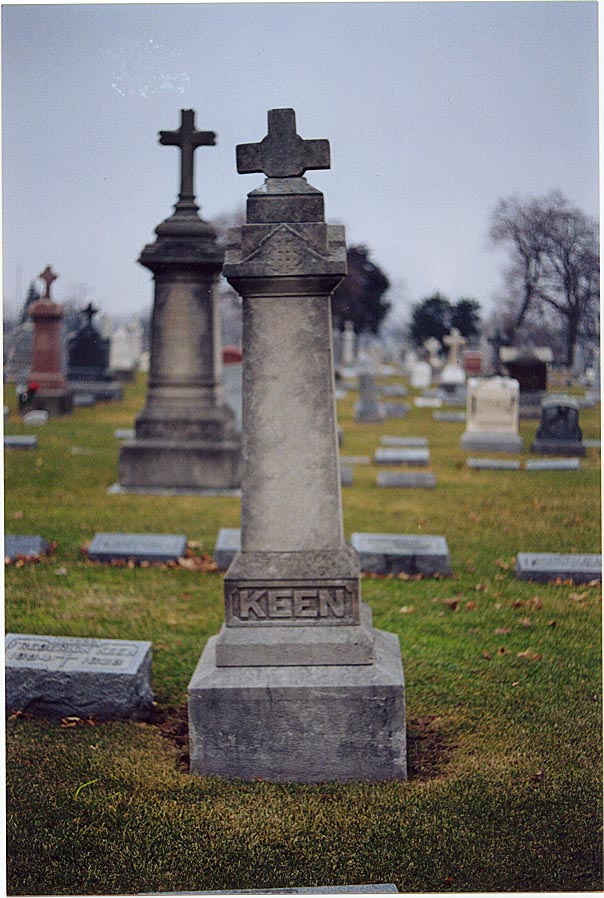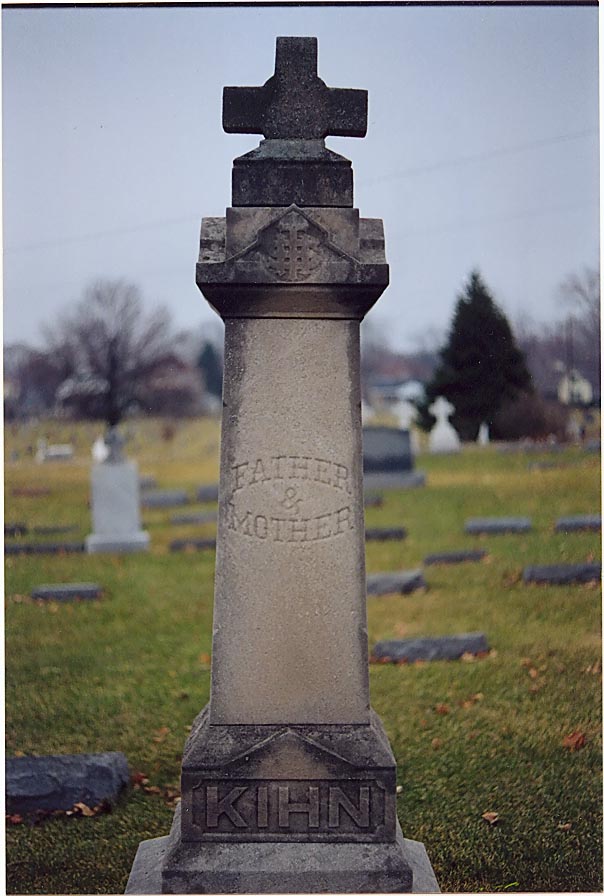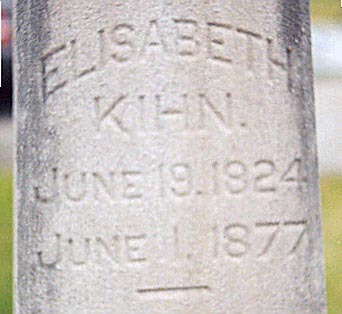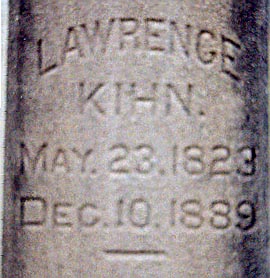 Weber Family:
Charles and Mary Anna (Risch) Kuhn were my great grandparents. Charles was born in 1850 in Neustadt, Kurhessen,Germany. He and his family emigrated to the U.S. in 1860, first settling in Connersville, Indiana, then on to Indianapolis. Mary Anna's family came from Bavaria in 1828 to New Alsace, Dearborn County, Indiana.

Charles' father, Martin, is buried in Connersville, Fayette County, Indiana, along with two brothers. Under Charles and Mary Anna's stone below is his mother's tombstone, Katherina Biergenstock Kuhn. It is in St. Joseph's alongside her daughter Wilhelmina Kuhn Scherrer. Katherina was born in 1810 in Germany and died 4 Jul 1890 in Indianapolis, IN.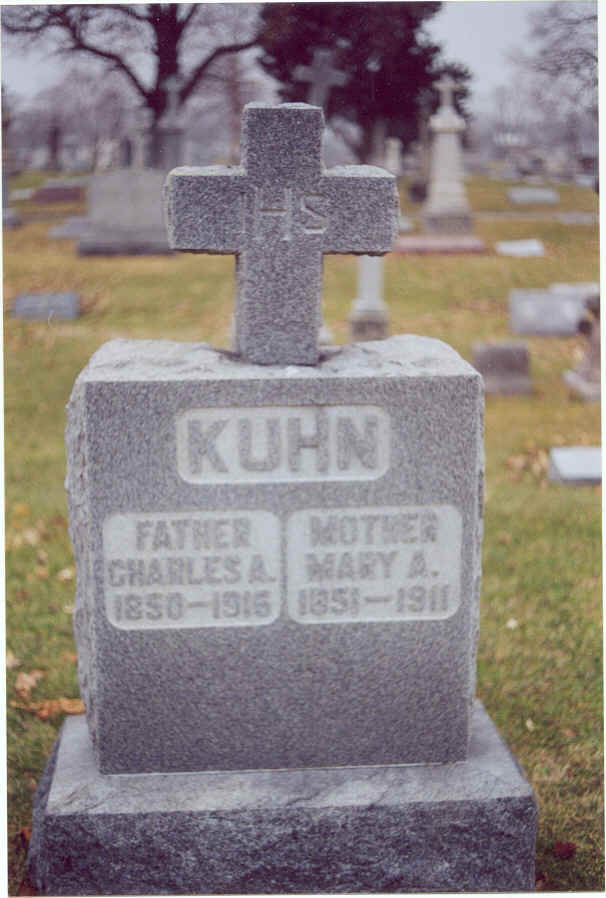 Niehaus Family:
Joseph and Gertrude (Wilmson) Niehaus came to America in 1886 from Riesenbeck, Westphalia, Germany, with eight children and added four more to the family after arriving. Joseph and Gertrude's tombstones are pictured below. This plot at St. Joseph's also contains the graves of a son and two grandsons. And many of their descendants are buried elsewhere in the cemetery.