Genie Freebies
Looking for budget cutters in your genealogy research? Below are some freebies:
** Your local library or Family History Centers sometimes provide free access to HeritageQuest Online, a research service with census records and family histories.
** To add historical photos to your family's story, take a look at this listing of online databases at: www.familytreemagazine.com/article/photodatabases.
**If you need assistance finding information on a Civil War soldier or sailor, a cemetery or battlefield, this National Parks site may help: http://www.civilwar.nps.gov/cwss/


nancyhurley1 at gmail dot com
Welcome!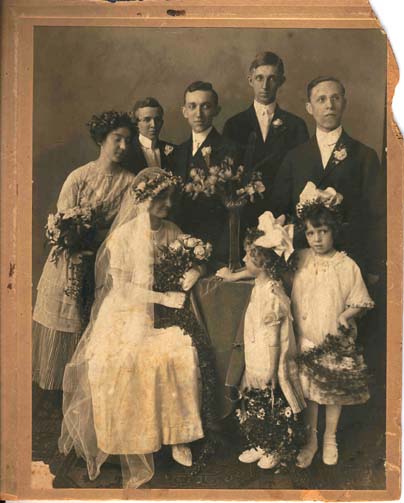 Announcing the New Indiana Ties family history website. Please visit www.indianaties.com for all the news of discoveries, research information and family reports.
This website was my starter site and I enjoyed creating it and sharing here. But it was time to move on into other areas and expand my horizons. Updates, connections and experimenting with new ideas is part of the plan at my new online home for Indiana Ties. I invite you to come along, to comment and to, hopefully, find assistance in your family history.
A few of my families lines are: Albers, Beerman, Niehaus, Marsischky, Wilmsen, Keen, Kuhn, Micol, Risch, Weber. My research so far includes ancestors who immigrated into America between 1828 and 1886. I hope my Indiana Ties website brings you some hints to your family history. Come on over and check out my family lines. You never know which of your skeletons you may find in my attic.
If you do in fact make a connection to one of my ancestors, please let me know. I would be glad to share the documentation and delve into any kin we may have in common. Maybe we will have another reason to celebrate. Please send me an email through my contact page on www.indianaties.com.
Thanks for stopping by. Happy hunting!
Nancy Niehaus Hurley

[ Home ] [ My Families ] [ Cemetery Research ] [ German Footprints ] [ Heritage Links ] [ Indianapolis Feature ]
Copyright © 2003 Indiana Ties